Knowledge
Bike parts
How does a bike work?

The mechanics of a bike
The physics of why you don't fall
Why you have gears.

Types of bike and bike races.

Road (criterium, road race, time trial), mounting (xc, downhill, time trial), cyclocross, track.
How does the Tour de France work?
How is a bike race different from a running race?
What is drafting and how does it work? How important is it?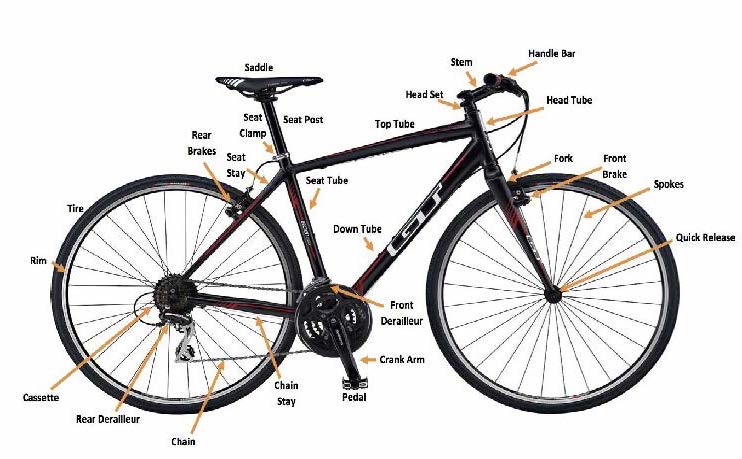 Bike Skills
Bike maintenance

How to fix a flat tire
How to lube a chain
More advanced maintenance: adjust cable tension, true a wheel.

Proper shifting, maintain the proper cadence
Position – for climbing, sprinting, flat riding
How to mount and dismount

On a hill
While running (necessary for cyclocross races)

Navigate obstacles similar to ones found in cyclocross races.
How to navigate bumps, roots; how to bunny hop
Bike Fitness
Bike to pope's and back
Bike up pope's hill without having to get off and walk