BecomeThe
Best You Can Be
A ONE-OF-A-KIND SEVEN WEEK SUMMER CAMP EXPERIENCE FOR BOYS AGES 8-16


Be A Part Of Generations Of Growth
Red Arrow has positively shaped the lives of thousands of boys by disconnecting, discovering, & developing.
"My time at Red Arrow were very happy times, my memories as a camper are very fond..."
FRED PARKER, Former Camper / Counselor
"I have lived by these principles in both my personal and professional life and it continues to reward me to this day..."
DAnny O'leary, Former Camper / Counselor
"I connect better thanks to Red Arrow... What I really learned was to not wait to become a great man... But be a great boy."
Geoff Puzzi, Former Camper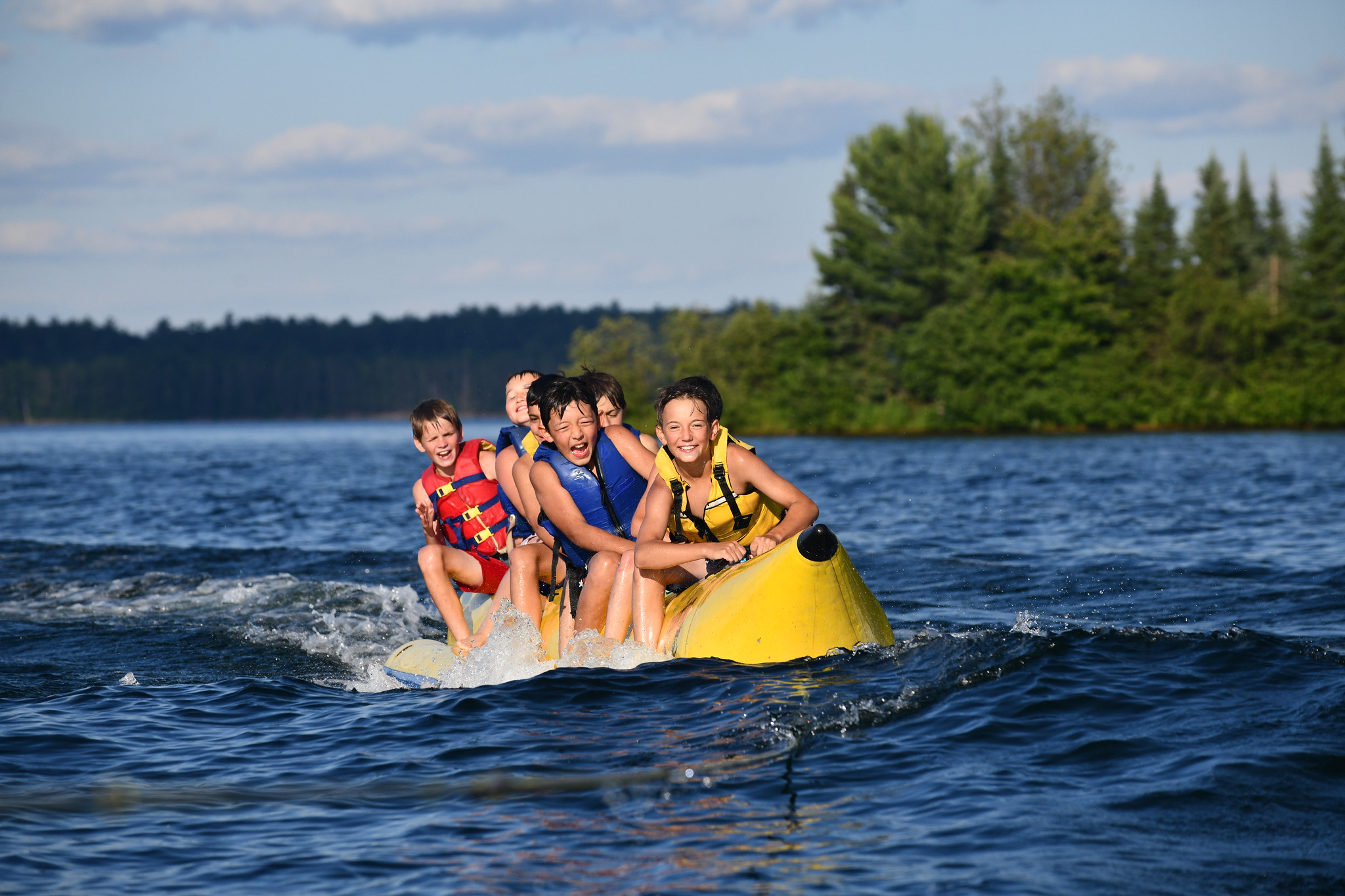 DISCONNECT TO BETTER CONNECT
Leave your phones and internet behind and immerse yourself in the beautiful Northwoods of Wisconsin. Watching television is replaced with watching a golden moon rise over the shores of Trout Lake. You'll abandon laptops and iPhones in favor of saddle or waterski. Your video games are tossed aside for sporting competitions and teamwork with your cabin on your wilderness trips.
DISCOVER YOUR TRUE POTENTIAL
Our proven instruction based program is tailored towards setting goals and striving to achieve them. Embrace rewarding physical and emotional challenges together with your cabin and make friends that last a lifetime.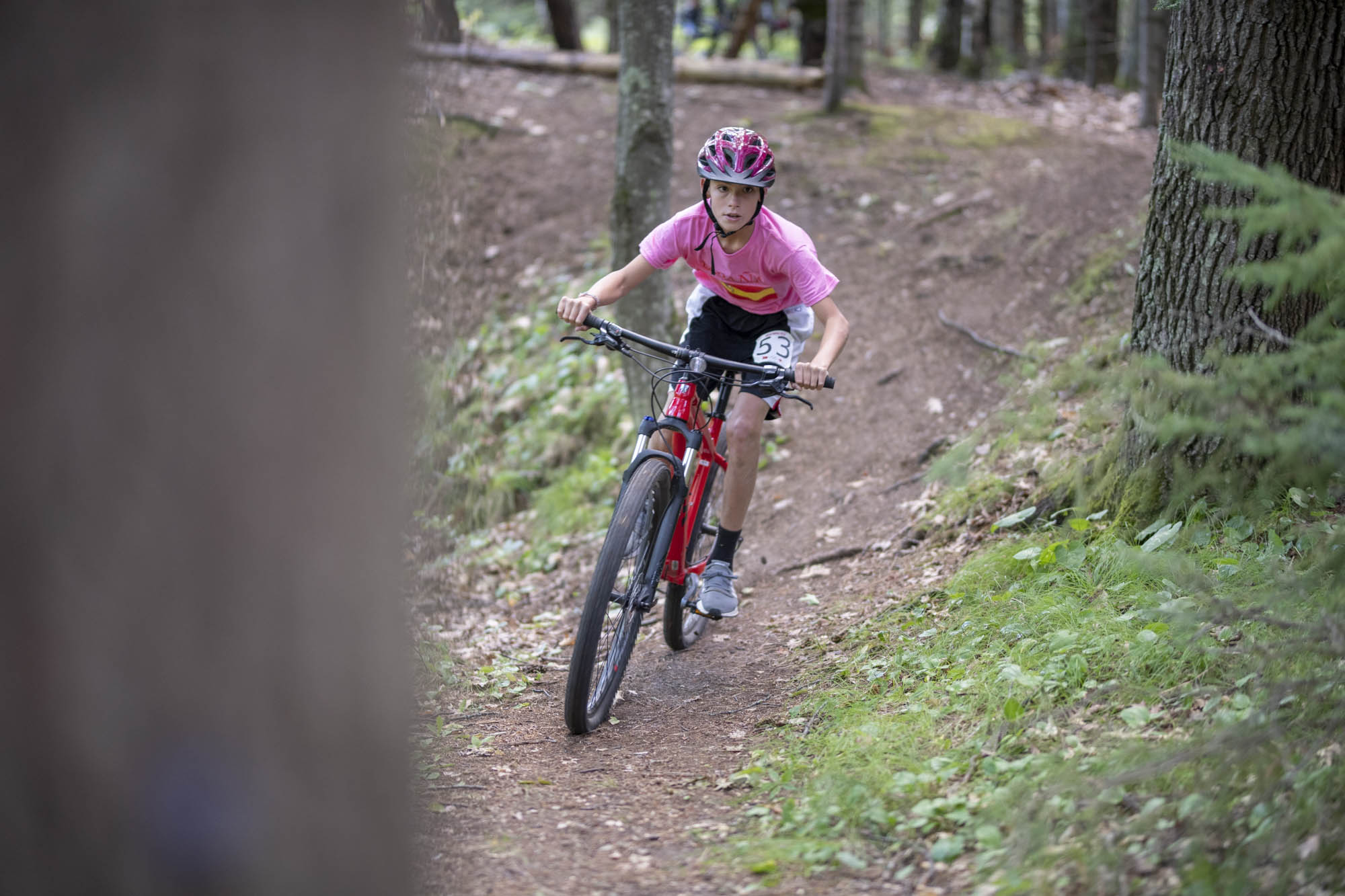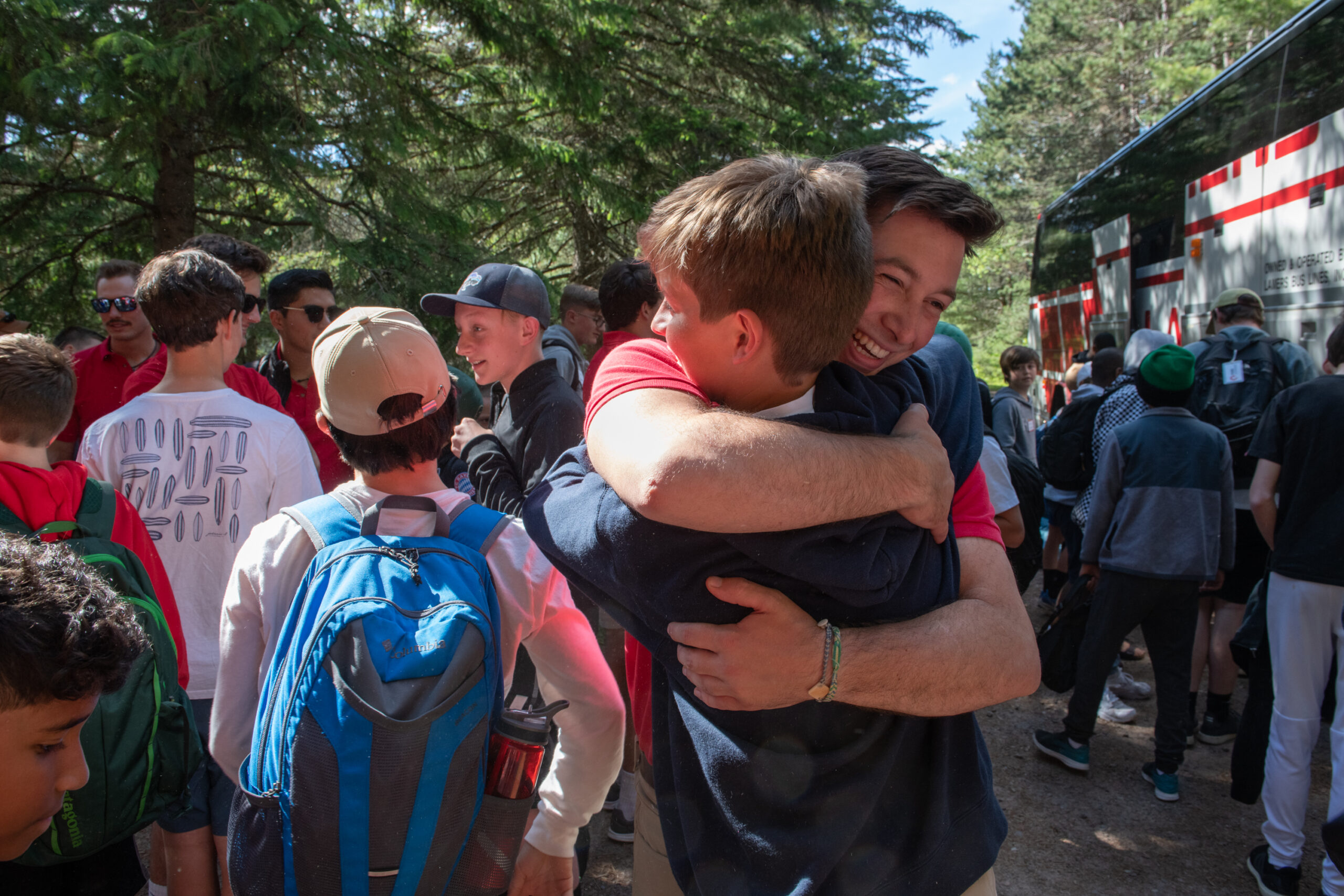 DEVELOP INTO
YOUR BEST SELF
Our seven week program gives you the space to develop character in the cabin, on trail, and in your activities. At camp, we have the time to build lifelong connections so that by the end of the summer, you'll leave confident and prepared to excel in school, athletics, and anything else life throws at you.
When the bell rings, everyone gathers in the Rec Hall, where the benches have been flipped to face the open windows at the rear of the building, affording them a view of Trout Lake as it glistens under the sun's rays. Campers enter a different atmosphere than they might be familiar with in the building—it is one of reverence, calm reflection, and attentive curiosity. In front of the benches stands a wooden podium with an inscription of the RAC Benediction. Beyond that podium is a table featuring campers' or counselors' scarves of achievements; in the lakeside windows, there are stained glass mosaics of the sunshine award, inspection award, and best tripper award.
My son had an outstanding experience at Red Arrow in the summer of 2021. We greatly appreciate all the staff did to make it a safe summer, full of fun as well personal growth. The staff at Red Arrow is caring and empathetic, but also pushes the kids to be their best.
"I went there as a shy 11 year old without much idea of what I was getting into. After spending 9 summers at Camp, I can easily say that my RAC friends/relationships are some of the closest I have. Those fortunate to attend RAC will immediately reap the social, athletic and academic benefits that it has to offer, and they'll be encouraged to try new things."
Our 2 boys had their first Red Arrow Camp experience this summer... I can not say enough good things are RAC. From the caring staff and counselors, the countless new adventures the boys get to experience, the awesome organization and communication from the camp office...top notch all the way. My boys can't wait to go back again and it has been such a JOY to hear endless stories of their time at camp.
"Amazing opportunity for boys to experience important bonding and test their limits in a rustic and beautiful setting - under watchful guidance of qualified camp staff. A lot of thought goes into the "arc" of the 7 weeks and the changes you'll see in your son, on his return, are absolutely wonderful."
"My son just finished his 6th year as a camper at Red Arrow. Other than family, RAC has been the most formative and influential experience in his life. He has gained confidence and independence all while having amazing outdoor experiences that can't be duplicated anywhere else"
2020 - TELEVISION COMMERCIAL
MILWAUKEE JOURNAL SENTINEL
2020 - FEATURED NEWS STORY