We continue our blog series honoring our celebration of "100 Years of Great Boys" with an installment that reveals to us how the specific comforts of our one-of-a-kind camp were developed. As said by our founder Clarence Rasmussen in the first years of camp, It's always 'a great trip' when the fellows return, but they are always glad to get back to Red Arrow, to the comforts of a real home camp, to electrically lighted cabins and spring beds. (1930 brochure).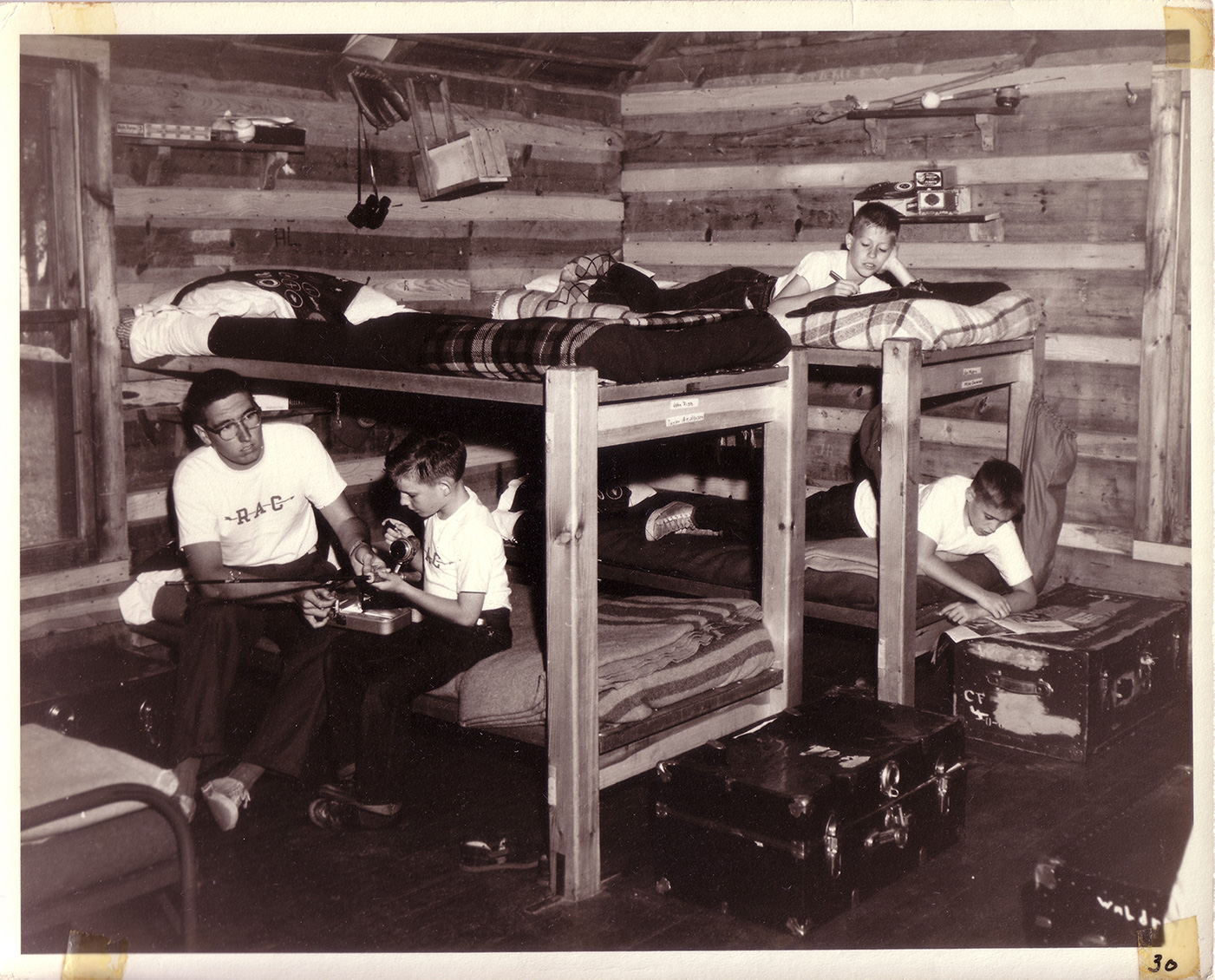 Another example of Razz believing his boys deserved every comfort was the fact that electricity and screen doors were installed at the camp from the start, in a time when most summer accommodations were far more rustic. Each cabin had spring mattresses, plus a potbelly wood stove to keep the boys warm. Razz didn't put separate bathrooms in each of the cabins; that would make the boys too "soft." They had to travel to the bath house for running water, from a pump. And he built them only a simple outhouse. Different decades of campers refer affectionately to this facility with variations on the nickname "The Eight" (because it had eight seats, all in a row): The "Straight Eight," the "Big Eight," and even the "Hungry Eight." Razz didn't bother to put any type of barrier between the seats to afford the boys privacy. Perhaps that was just one more way of bringing each boy to the same level.
When the original facility was replaced in the 1950s, it was reconstructed with the same number of seats (this time a 5-3 configuration) and lack of privacy just so tradition would live on. Boys will be boys, and so it wasn't always deemed necessary (nor practical) to make the arduous couple hundred-yard trek to the Eight. Former camper Pete Pierson remembers that in his day a large pail was placed in the center of the Quad for middle of the night relief. It was appropriately dubbed "Security Nine." Not everybody bothered to even make the trip. Apparently, the Senior boys commissioned themselves to weed eradication duty. Says Pierson, "The Seniors lived off in a cabin by themselves and were not about to go to any distance to urinate at night. There was a poison ivy patch a few steps out their door and they were determined to urinate it to death!"
It should be noted that in our 100th summer the "Eight" will keep its name; however a remodel of the facility will include dividers in the bathroom stalls to the disappointment of many. However, we imagine those doors may just stay open more than they are closed!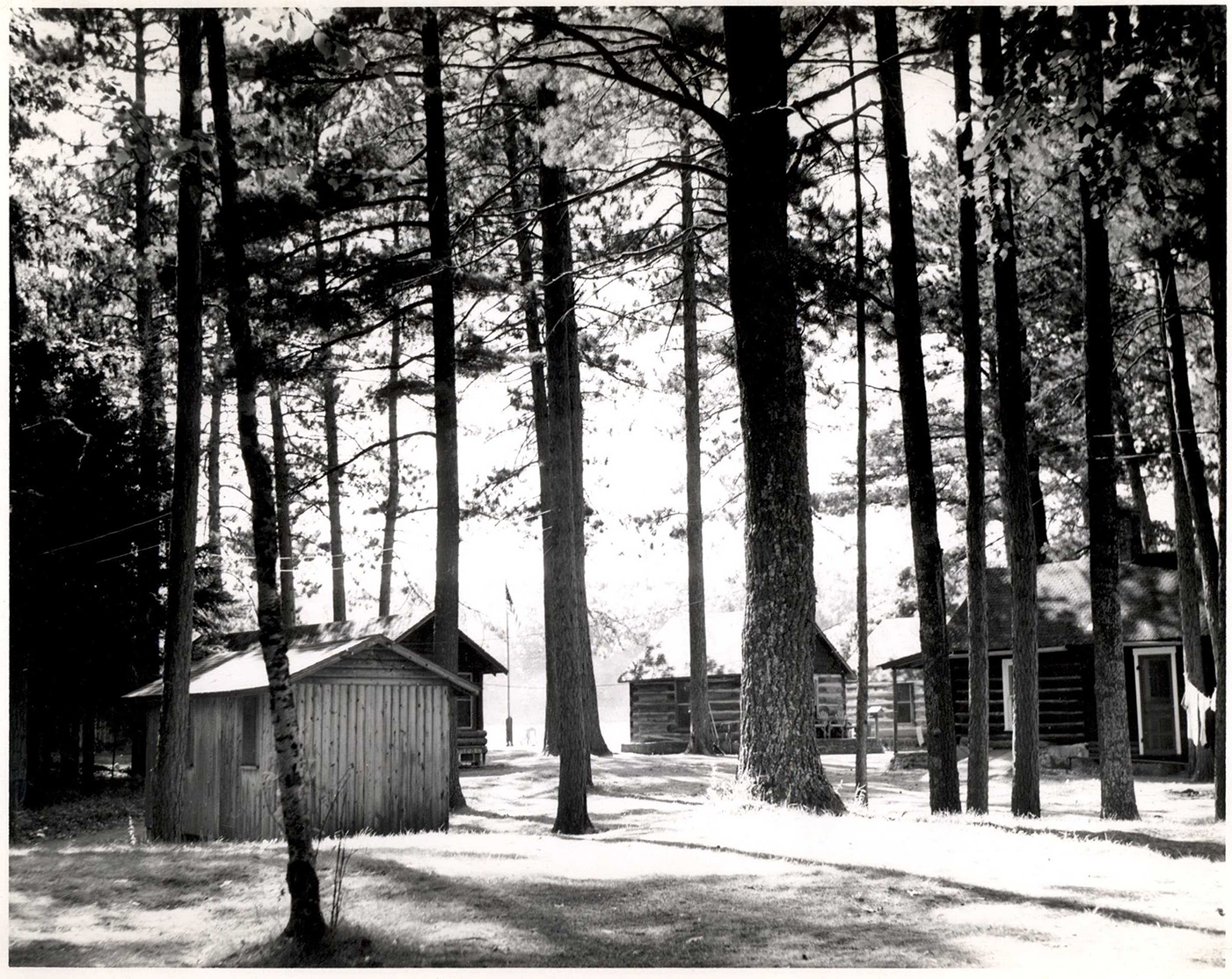 During his tenure, Razz experimented with various lengths of the camp session. At first, camp was in operation for eight weeks and boys had the option of attending for just the first four weeks. Not too many of them did, according to former camper Ken Hall. Then it was one seven-week session. At some point, it was trimmed to just a six-week summer, but that didn't seem long enough, so Razz went back to one eight-week session. (Today the session is seven weeks.) That long of session is unusual for a summer camp, but former counselors remember that it took that long to get the "city out of a boy," make him comfortable in the woods, and really teach him new skills. With that much time together, boys and counselors were able to build the lasting friendships that most enjoy to this day.
As Red Arrow Camp awaits celebration of it's 100-year anniversary, we continue to dedicate ourselves to being a 7-week experience. As we say, you have to "disconnect to better connect." And in today's day and age of distraction and rapid pace of life, a 7-week experience is never more valuable to the growth and development of a boy.