Over the past few days, we were thrilled to welcome Discover Wisconsin — the nation's longest-running tourism show — to Red Arrow Camp to help us showcase what has made our camp experience so special for nearly 100 years.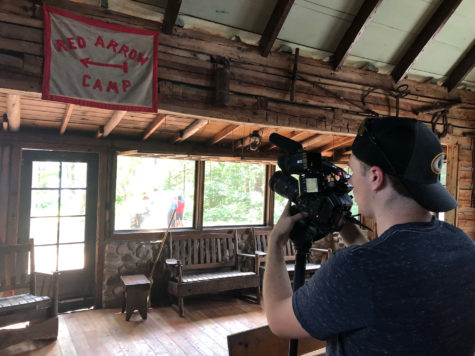 Their team took some great shots of our campers and staff doing what they do best: having fun and building relationships. From the shooting range to the river to the cabins, we couldn't be more excited about the way they captured the Red Arrow experience.
Early next year, a finished commercial made with this footage will be delivered across greater Wisconsin and the nation to bring awareness to our special camp. With our 100 year celebration coming up next summer, it couldn't be better timing!
We can't wait to share the final product with you. It will be broadcast through TV news outlets, magazines, newspapers, and even Public Radio, so stay tuned for more updates as we work hard to tell the Red Arrow story far and wide.