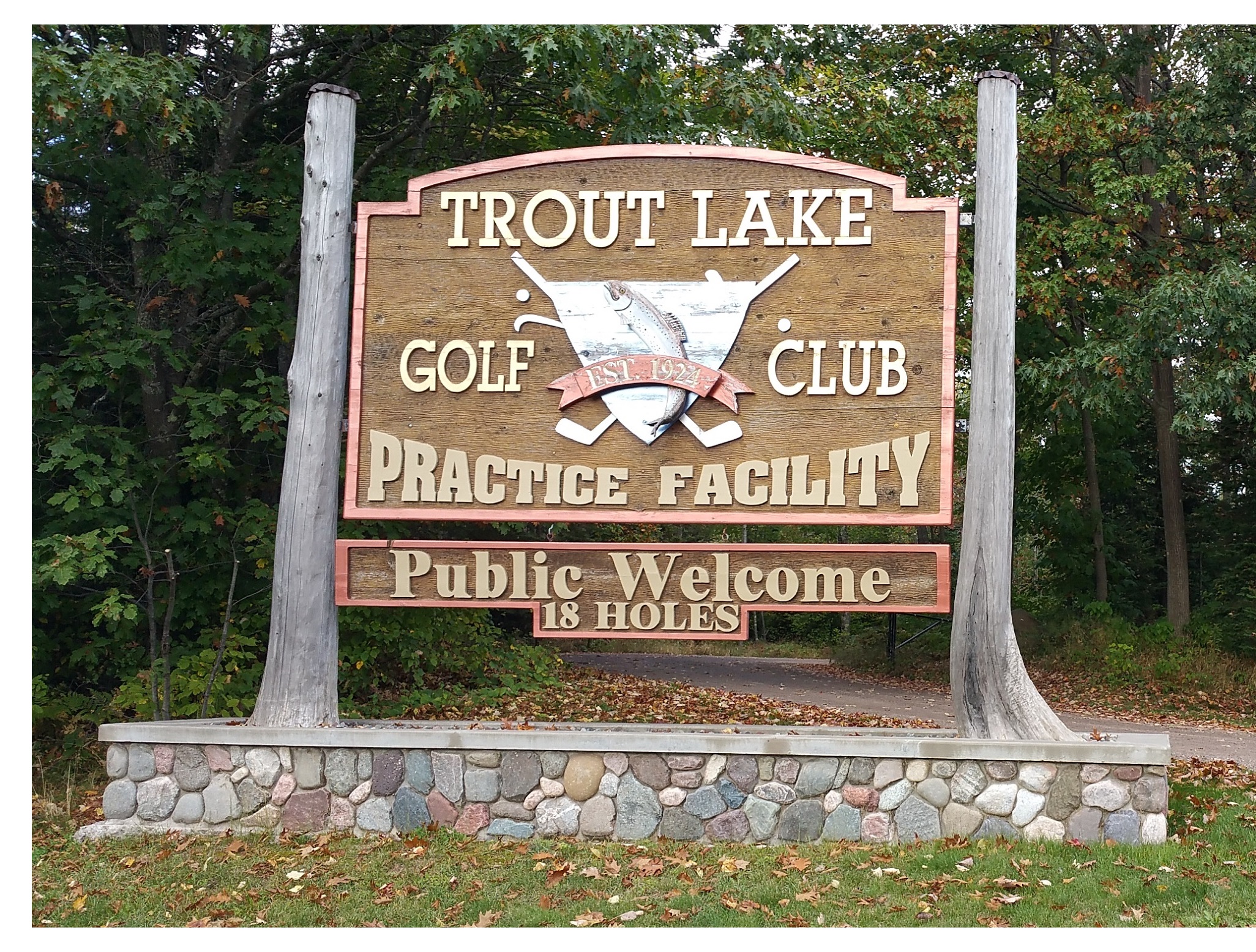 We are excited to announce 
an addition to our program offering
for summer of 2018.
We are partnering with Trout Lake Golf Club to offer
 Golf Lessons
Trout Lake Golf Club is a premier 18-hole championship course with one of the best practice facilities in the Northwoods and their convenient location (across the street from Camp) makes it easy to integrate this new program into our current activities list.
Additional Details:
2018 Program: Mike Osbourne, the golf pro at Trout Lake, has created a well -organized schedule of lessons similar to the FirstTee youth program.

The summer 2018 program was designed as an introduction to golf, however, boys who already play will find an opportunity to learn tips from a pro to improve their game. The schedule includes lessons in putting, chipping, irons, bunker, woods and golf etiquette.
 
Cost of the Lessons: summer 2018 is a pilot program and as such TLGC has offered a generous introductory rate. Red Arrow will cover that cost so there will be no additional charge to parents during this pilot year for the lessons.
 
Required clothing: parents will have to provide approved clothing:  One pair of khaki pants, one pair of khaki shorts and 2 Red Arrow Golf shirts (to be available at the Camp Store) are required.
 
Limited Number of Participants: For summer 2018 we've been asked to limit participation to a maximum of 20 boys. There is no age restriction so sign-ups at this point are on a first-come basis.
This is a Pilot Program for summer of 2018. At the end of the summer TLGC together with Red Arrow will review and evaluate the program offering and the costs associated with the program. Both Red Arrow and TLGC are entering this partnership with the goal of making it a long-term offering for Red Arrow campers.
Please email Dave if you have questions about the Pilot Program and defilitely contact him if you want  your son(s) to participate. As mentioned, this opportunity is available on a first-come/first-serve basis and space is limited to 20 boys this summer. In order to reserve a spot for your son he will need to be already enrolled for summer 2018. Click HERE to enroll.
We're eager to see the response to this offering and will keep you posted to the number of available spots.